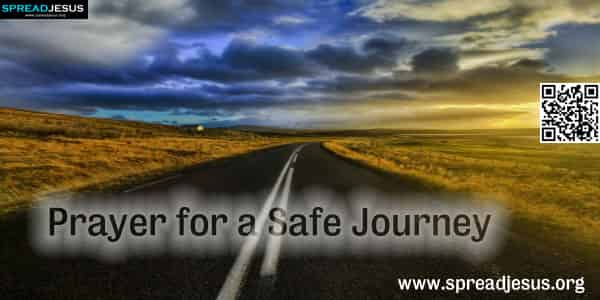 Prayer for a Safe Journey
-Christian Prayer

O Jesus the Truth, enlighten me to travel only and always in charity and with my gaze fixed on heaven, my ultimate destination.
O Jesus the Way, be my guide, so that I may have complete self-control, a sure eye, and constant moderation.
O Jesus the life, be for me everywhere, and for those whom I accompany or meet, joy of spirit and salvation of soul and body.
O my angel, kindly precede me and guard me.
Amen.