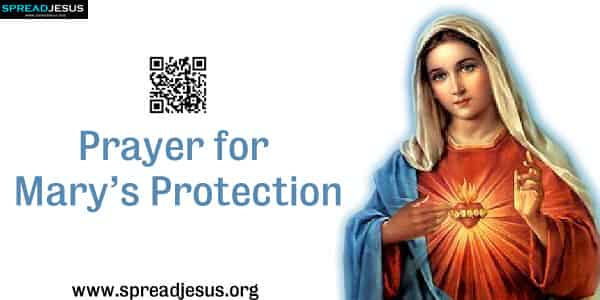 Prayer for Mary's Protection
-Christian Prayers

I thank you, merciful Jesus, for having given us Mary as our mother. I thank you, O Mary, for having given Jesus, the divine Master, the Way, the Truth and the life to humankind and having accepted us on Calvary as your children.
You work with Jesus in his mission of "saving what was lost." Oppressed by many sins and infidelities, I take refuge in you, O mother, as my supreme hope. Turn your compassionate gaze on me. Extend your maternal solicitude to me, your needy child.
I expect everything forgiveness, conversion, sanctity. Form among your children a new group, that of the most needy who will move your heart to compassion, and include me among them. Perform a great miracle by changing a great sinner into a holy apostle. It shall be a new glory for Jesus, your Son, and for you, my dear mother.