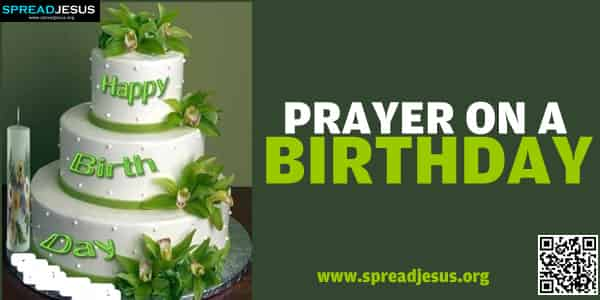 PRAYER ON A BIRTHDAY
Lord, each birthday is a joyful reminder of your gift of life to us. We join. ....in celebrating this happy day and thanking you for the gift of life and the many blessings bestowed on him/her. Continue to bless and enfold....... in your love. Grant O Lord, that ......may experience strength in adversity, patience in suffering, and serenity in storm.
Complete this work of your love. Grant.... fullness of life, the glorious freedom of your children, and the joy and peace of your kingdom. Amen.