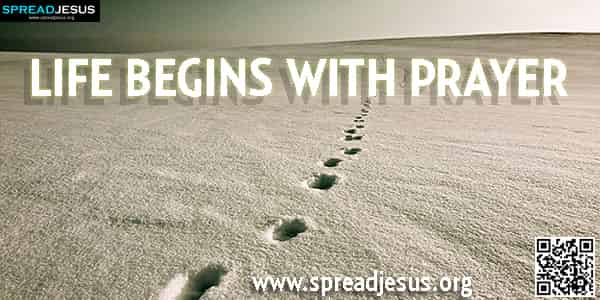 LIFE BEGINS WITH PRAYER
Prayer is like vitamin pills, to build up those who are down.
Your joy in life depends much upon your prayers in life.
Prayer is a rain maker that causes showers of blessings.
If at first you don't succeed, pray and pray again.
Prayer is a pause that refreshes.
Sometimes prayer is the only solution to the problems of life.
Use the name of Jesus often in your prayer.
Family prayer should not be a last resort, it should be first.
Let us pray and talk to our Heavenly Father.