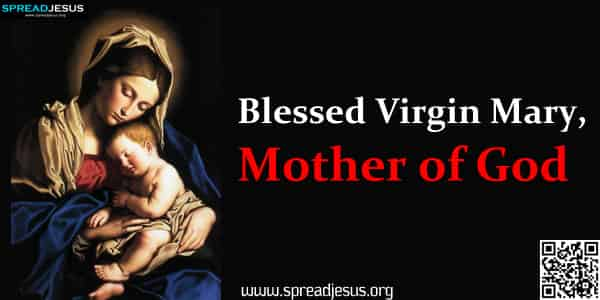 Blessed Virgin Mary, Mother of God
Hail! Holy Queen, Mother of Mercy; Hail, our life, our sweetness and our hope
The first encounter Moses had of God was on Mount Horeb. As he was grazing his father-in-law's sheep near the mountains, he saw a bush burning, but the wonder was that it was not getting consumed. He went closer to check it and then he heard God's voice calling him, "Moses, Moses... (Gen 3:1-5)."
Just look at that wonder the bush was burning and yet it was not getting consumed. God can bum a thing, and yet preserve it from becoming ashes. There was no fire which camc either from the heavens or from the earth to kindle it, still the bush was burning. Only God can work such wonders.
In the book of Judges, God called Gideon to be a judge to deliver the Israelites from the Midianites. Gideon doubted God's call because his family was poor and he was the least in his father's house. He asked for a sign. He said, "I will put a fleece of wool on the ground, let it be dry on the fleece alone, but let there be dew around the ground." That night God worked a miracle for him. The fleece was dry but around it the ground was filled with dew (6:39). God let fall dews around the fleece, but kept the fleece dry. Only God could work that miracle. God Almighty can have the cake and He can still eat it.
The Almighty Lord who burned the bush without consuming it, and the Almighty Lord who wet the ground without wetting the fleece, is the same Almighty Lord who did a greater miracle in Mother Mary. Mary conceived, yet she remained a Virgin; she knew no man, yet she became a mother. This is the work of the Lord and it is a marvel in our eyes.