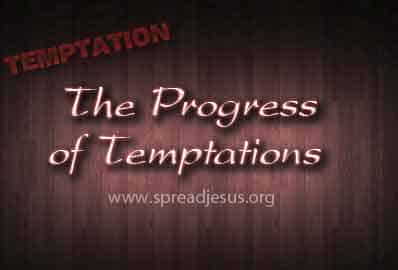 The Progress of Temptations
CHRIST:
MY CHILD, watch yourself especially at the beginning of a temptation. You will find it easier to overcome the enemy if you resist him at once. Stop him at the threshold, at the very moment when he knocks. He spoke wisely who said, "Resist beginnings; all too late the cure when ills have gathered strength by long delay." Though it is never too late to turn to Me, you will find it harder to do so, the longer you linger with a temptation.
2. First a simple thought will slip into your mind. This is followed by a strong imagination. Then comes delight, then an evil inclination, and lastly, consent. Thus, little by little, the enemy gains full entrance into your soul, when he is not resisted in the beginning.
THINK:
Many a ruined life could have been prevented, if only one had been wise enough to follow this advice. Too many take chances and linger too long at some pleasure, trying to enjoy as much as possible without falling into the evil that is there. People are so afraid of missing something. And so, they step closer and closer to actual sin, until, like a waiting spider, it reaches out and entangles them.
PRAY:
O Holy Ghost, my God and Sanctifier, in You I hope for the wisdom to recognize sin before it overcomes me. Grant me strength to resist whatever would draw me into sin. I would have less faults and sins today if I had turned away from temptation at its very start. With Your help, I hope to do whatever is necessary to lessen the temptation in my daily life. Amen.